THE FIRST OVERSEAS EXCHANGE EVENT CO-ORGANIZED BY WIDA WAS SUCCESSFULLY HELD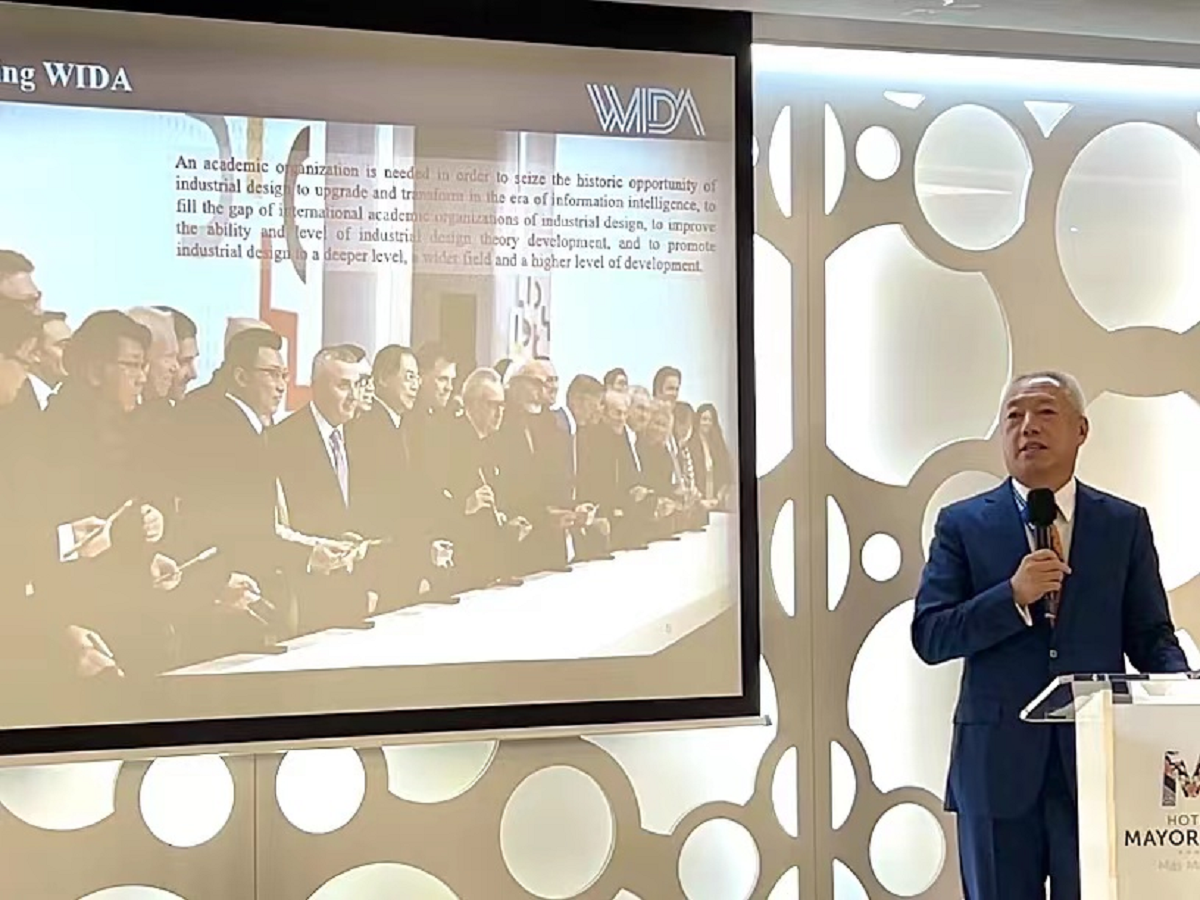 Proposed President of WIDA Ling Wen, also Academician of the Chinese Academy of Engineering and Chairman of the Shandong Association for Science and Technology, delivers a speech at the CAST-WFEO-WIDA Exchange event.
The World Industrial Design Association (WIDA) co-organized the "CAST-WFEO-WIDA Exchange" in Madrid on March 2-3, which is organized by the China Association for Science and Technology (CAST). The event was also supported by the World Federation of Engineering Organizations (WFEO) and the Institute of Engineering of Spain (Instituto de la Ingeniería de España). Nearly thirty representatives from more than ten countries including Portugal, Singapore, Nigeria, India, France, Spain, Costa Rica, Myanmar, Malaysia, and Australia participated in the exchange event.
As a newly established international organization, WIDA is dedicated to promoting theoretical development and worldwide cooperation in industrial design.
Ling made remarks at the event that WIDA will in cooperation with WFEO and the engineering communities from all over the world to promote global engineering sustainable development.